Both the residential proxy and the data center proxy hide your IP address. Data center proxies typically come from cloud server providers, while residential proxies come from ISPs (Internet service providers). Typically, residential proxies are harder to detect by websites, while data center proxies are cheaper and more responsive. So, how to choose between residential proxy and data center proxy?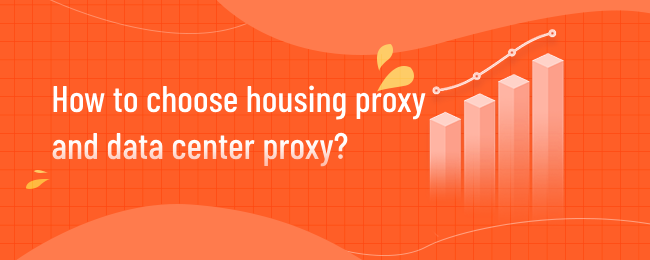 The choice between a residential proxy and a data center proxy depends on whether you need high security and legitimacy, or whether you need a faster proxy. Speed, security, and legality are the main differences between data centers and residential proxies. In most cases, it's best to use a residential proxy because it doesn't leave a footprint or trigger any security alerts. Residential IP has the characteristics of disconnected numbers, scattered distribution, and the same distribution as common users. If you need to collect a lot of data and have a location requirement, using a residential proxy is best. Data IP has the characteristics of fixed IP, stable online, and relatively cheap price. However, IP in the machine room often has problems such as serial number and unbalanced regional distribution. Data center proxy is more suitable for long-term online services. When choosing a residential proxy and a data center proxy, first understand their characteristics and then choose the proxy type based on your business needs.
Roxlabs provides the most advanced data center network and the fastest residential proxy server, including many types of IP worldwide, city level location, all can be free trial.