The rotation proxy runs between the client and the target server and works by assigning a new IP address to your computer each time you send a request. Using different IP addresses for access provides excellent anonymity, avoids most geographical restrictions and helps crawlers run more stably. The following will introduce the characteristics of rotation proxy in detail.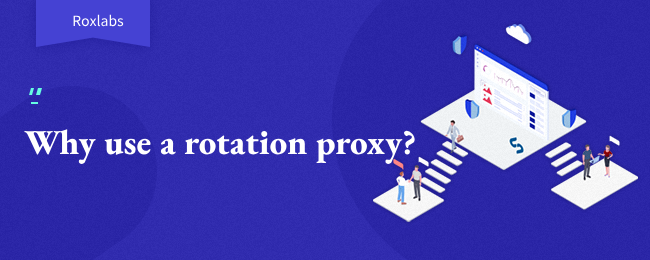 1. The rotating proxy has a pool of IP addresses that change periodically. With a rotating proxy, you can ensure that anyone tracking your online activities cannot reveal your real IP address.
2, through the rotation of proxies, crawl sites become easy. The ever-changing IP address allows them to perform routine extraction without being blocked.
3. The main feature of the rotating proxy is the constantly changing IP address. Since you use different IP addresses, it is difficult for them to detect your browsing habits. This, in turn, protects your system from network attacks. To sum up, if you need to crawl a large amount of web data, you can consider using rotation proxy, which can make you crawl a website more stable and fast.
If you need a high quality rotating residential proxy server, you are recommended to try Roxlabs, which offers high quality residential IP in global regions, city-level positioning, suitable for a variety of businesses, and can be tried for free.