When you do network scraping, the use of proxies is essential. Proxies can help you with IP switching, anti-blocking, acceleration, and more. Nowadays, web sites generally implement anti-crawl mechanism to prevent crawlers from accessing or retrieving any data from the web site.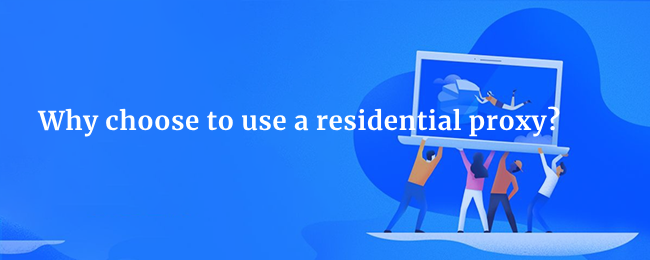 Different proxy providers provide different levels of service. Since a residential proxy is an IP address provided to a home by an ISP. It is a real IP address attached to a physical location. Therefore, it can minimize the probability that IP is blocked by the website. Here are the benefits of crawler using a residential proxy:

1. The residential proxy as an proxy is almost undetected by the website because it is a real residential IP.
2. Select high-quality proxies and provide highly anonymous residential IP addresses to better protect user information and data security.
3. Less likely to be blocked, it usually automatically rotates IP for you. This means that each request you send to the broker will be processed under a different IP address. So it's almost impossible for a website to block access.
To sum up, you need to use a residential proxy when scraping a website, because web scraping is an automatic operation and can be easily detected. A residential proxy can help you avoid being blocked from a website and also provide productivity.
How to find a residential proxy?
Residential proxies can be obtained through Roxlabs, which offers premium residential IP in global regions, city-level positioning, suitable for a variety of businesses, and free trial.