Web proxy server has two main purposes: network security and performance. If the server caches large files such as images and media, organizations that integrate Web proxies can save bandwidth costs. This article will focus on the benefits of using a web proxy server.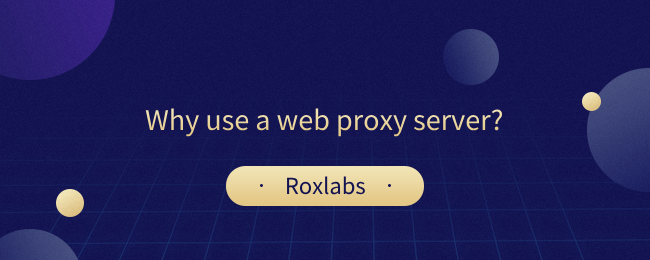 1. Anonymous internal IP address
Nowadays, all employees need to access the Internet, but unrestricted access will make the company vulnerable to a variety of threats. When employees connect to the server controlled by the attacker, the outgoing IP address will be recorded on the server, and the information is very easy to leak. For the web proxy server, the IP displayed in the web log is the IP of the web proxy, which means that the attacker will not be able to access the outgoing IP address of the company router.
2. Caching and performance benefits
The first benefit of caching content using a web proxy is performance. The user does not need to download the file again because the cached content is sent to the device from the proxy server. The second benefit is cost savings. Most commercial Internet connections are charged based on the amount of bandwidth used each month. When users download cached content, they no longer use the bandwidth used to extract files from the source server.
The above is the introduction of roxlabs about web proxy server. Roxlabs website provides high-performance, safe and stable server products. You can start the global residential proxy program as low as $12 and give 500MB free trial. For details, link: https://www.roxlabs.io/