The proxy includes Http proxy, Https proxy, and Socks proxy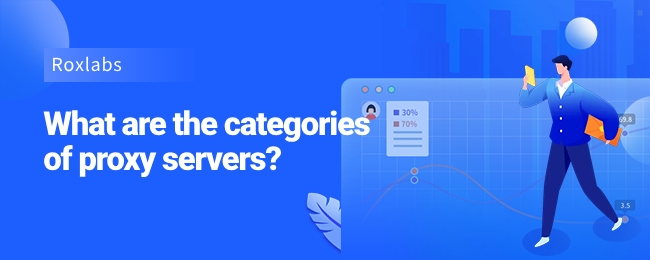 1. Http proxy. The WWW is familiar to everyone who accesses the Internet. WWW connection requests are HTTP, so we use HTTP proxies when browsing the web, downloading data (or using FTP). It is bound to ports 80, 3128, and 8080.
2. HTTPS proxy. Developed by Netscape HTTPS (SecureHypertextransferProtocol) secure hypertext transfer protocol, built into the browser, used to compress and decompress data, and returns the network transmission. In fact, HTTPS uses Netscape's full Socket Layer (SSL) as a sublayer of the HTTP application layer. HTTPS uses port 443 instead of using port 80 to communicate with TCP/IP, as HTTP does. SL uses 40 keywords as RC4 stream encryption algorithm, which is suitable for commercial information encryption. HTTPS and SL support X.509 digital authentication, allowing users to confirm who the sender is if necessary. SL uses 40 keywords as RC4 stream encryption algorithm.
3.Socks proxy. The proxy server that uses the SOCKS protocol is a UNIVERSAL proxy server called SOCKS. Socks is a circuit-level underlying gateway developed by DavidKoblas in 1990 and has been an open standard for network standards. Socks does not require the application to adhere to a specific operating system platform. A Socks proxy is different from an application proxy and HTTP proxy. Socks proxy is just a simple packet transmission, don't worry about the application protocol (such as FTP, HTP, NNTP request).
So Socks proxies are much faster than other applications. It is usually bound to port 1080 of the proxy server. If you want to access the Internet through a firewall or proxy server, use SOCKS. In general, users do not need to use dial-up Internet. Note that the proxy servers that are commonly used for web browsing are typically specialized HTTP proxies, as opposed to SOCKS. So, browsing the web doesn't mean you can get online through SOCKS. Common firewall or proxy software supports SOCKS.
The above is the category of proxy server included. Roxlabs provides proxy servers of different protocols, including IP resources in global regions, providing real residential IP through connecting Internet providers around the world, and providing free trial of 500MB, which is more suitable for e-commerce operation, data collection, SEO optimization and other industries.